Neurodiverse Christian Couples
Dr. Stephanie Holmes is a Neurodiverse Christian couple's counsellor. Today the podcast is brought to you by our sponsor, Autism Spectrum Resources for Marriage & Family, LLC. Join Dr. Holmes as she interviews the author of Hope Wins! Leisa Williams.
https://www.spreaker.com/user/10621773/hope-wins-with-leisa-williams
1 Way FM Interview
Leisa's 1 Way FM interview with David Lee talks about her upcoming launch for her book Hope Wins.  The following topics are covered in this interview.
Hope Wins for anyone who is looking to overcome feelings of hopelessness.
Unhealthy patterns of relating to each other.
Simplifying life
Self-pity, how to get out of this bottomless pit?
God-given purpose and plan for life
Changing your perspective on your circumstances
The promises of God
Click here to listen to the podcast
Rising Above Ministries podcast
https://www.risingaboveministries.org/podcast/leisawilliams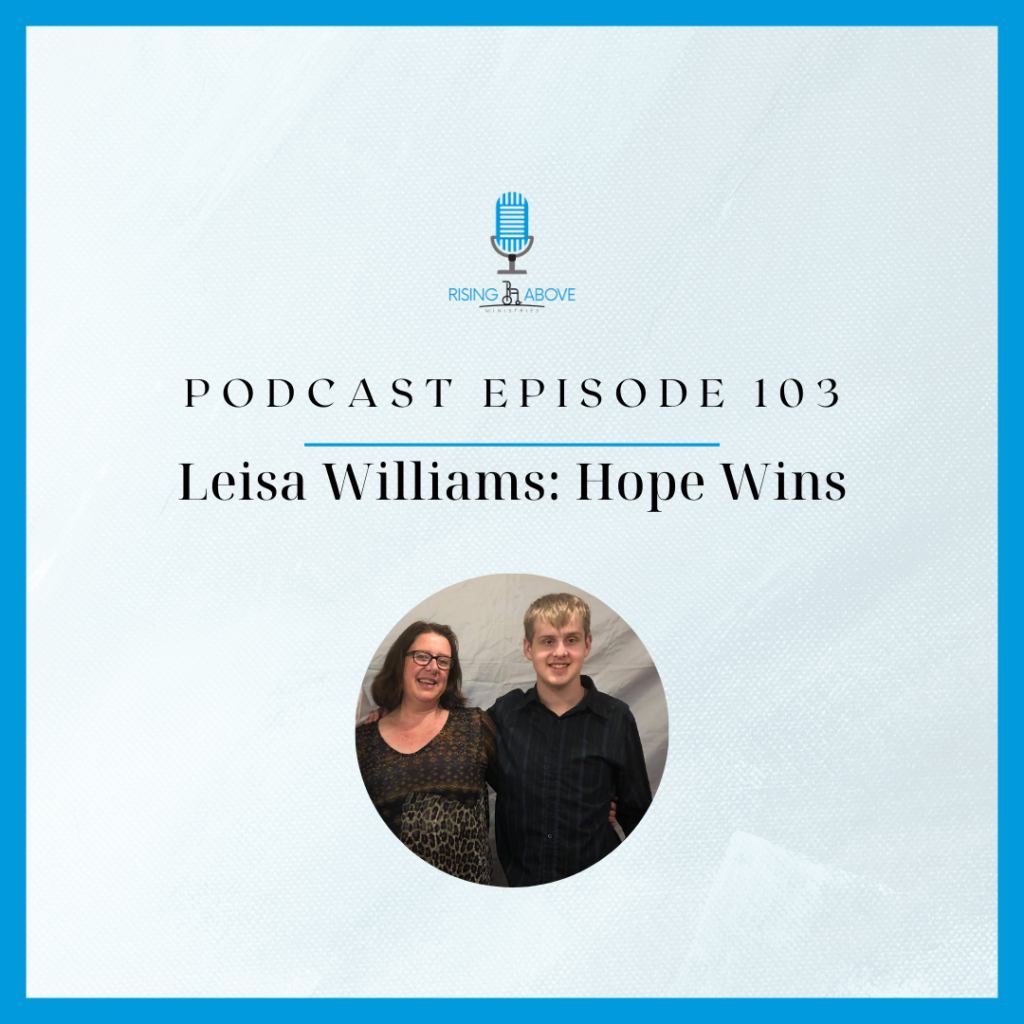 [/et_pb_text]