So often, rushing into and taking control of a situation is tempting. Hastiness can block what God wants to do in any life circumstance. Over the past years, I have felt God impress these words upon my heart 'Watch and see what I will do.' I know what I will do or want to do, but what would Jesus do?
Remember the bracelets. What would Jesus WWJD do?
and then the response HWLF He Would Love First.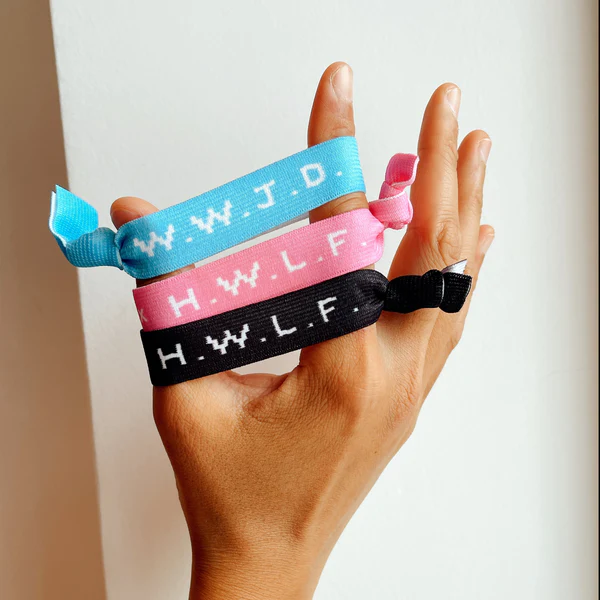 They were an excellent reminder to pause and consider what Jesus would do.
Surrender does not come easy; our hearts often respond by allowing our souls to rise and take control when we experience hurt or pain. Perhaps, you have been overlooked again for a promotion at work, received feedback that your performance was not going as well as you thought it was or have been excluded from a family gathering, or experienced another loss; whatever it is, it is so easy to want to defend ourselves and try and fix what the issue is. However, it is interesting to note that Jesus never defended Himself
MARK 15:3-5 NKJ
And the chief priests accused Him of many things, but He answered nothing. Then Pilate asked Him again, saying, "Do You answer nothing? See how many things they testify against You!" But Jesus still answered nothing, so Pilate marvelled.

Jesus let the His Heavenly Father sort his problems out.
Taking a step back and letting a situation breathe allows God to have the time and space to figure out what to do on our behalf. It gives us time to sit in God's presence and bring the state of our hurting hearts to Him, to pause and let Him in rather than shutting Him out.
To be honest about what we are thinking and feeling and to allow God to tend to our heart like a gardener who lovingly weeds, waters, sows, mulches, and fertilizes his garden so that it can grow and flourish and we can become good soil.
So step back and watch and see what He will do!
Until next time,
Leisa
[/et_pb_column][/et_pb_row][/et_pb_
section]