My dad, in the 1974 floods, needed to carry me. My brother was two weeks old, and I was two and a half; the rain was pelting down with such ferocity that it was hard to hear the other person speak, so mum told me. We lived in the Brisbane suburb of Chelmer, which had the river at the end of the street. It was hard not to be concerned as the rain was so heavy, at 11.00 pm one night Grandma who was stying to help with my newborn brother was knocking on mum's and dad's door. The words she said were, "boats are going up and down your street, and I thought I should wake you up!" Our house was on 6-foot stumps, and the water would surely never come that high! The places over the road were going under fast! By mid-morning, we were all told to evacuate. Upon the evacuation orders, mum carried my brother, and my dad carried me through the rising floodwaters. Along with Grandma, mum and dad walked through water up to their knees, leaving our home behind. Six feet of water went through the house.

I was held in the arms of my father as he carried me to a place of safety, there was an awaiting boat supplied by the state emergency. We were then transferred into an army truck that took us to the Lutheran church in a nearby suburb where we stayed until the waters subsided. Just like my father carried me in a time of danger, it is assuring to know that our Heavenly Father will carry us. Isaiah 46:4 says,

Even to your old age and grey hairs
I am he, I am he who will sustain you.
I have made you, and I will carry you;
I will sustain you, and I will rescue you.

This verse assures us that the Lord is interested in our early years and in our latter years. He is with us every day of our lives, and He has promised to carry us and care for us in every season of life because He is a good Father. I encourage you to trust Him in trauma, heartache and pain to carry you through these seasons. Whether carried through a flood or held through a storm, we are always safe in Heavenly Father's arms.
Until next time Leisa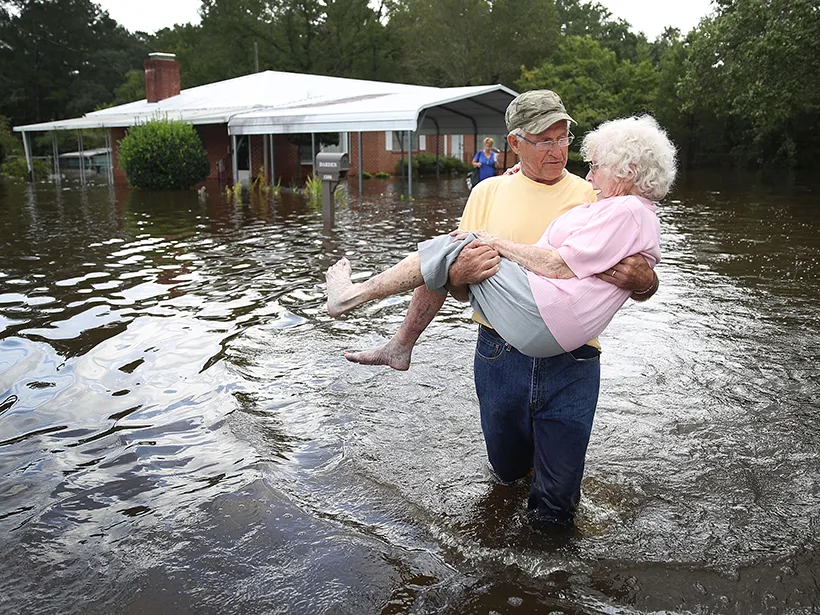 [/et_pb_column][/et_pb_row][/et_pb_section]