So if you faithfully obey the commands I am giving you today—to love the Lord your God and to serve him with all your heart and with all your soul, then I will send rain on your land in its season, both autumn and spring rains, so that you may gather in your grain, new wine, and olive oil. Deuteronomy 11:13, 14 13

In Australia, we have had a lot of rain due to the effects of the La Niña weather pattern, which typically means increased rainfall, cooler daytime temperatures (south of the tropics), warmer overnight temperatures (in the north), and a shift in temperature extremes overall. We have not had a summer but an extended spring, rainy, cloudy, and overcast cooler weather. The impact of this extended weather pattern has produced beautiful, lush green grass, thriving plant life, replenished lakes, i.e., a lake called Lake George that I have not seen full in many is now filling up. Our forests that were burnt out during savage bushfires only two short years ago have been rejuvenated. Gardens are alive with birds. Lawns need to be mowed nearly every few days to keep up with the growth, let alone the pruning. We have not experienced or seen such growth in the twenty years we have lived in our home and the area.
These rains have brought freshness and newness to parts of our country that have revitalized a dry, drought-stricken land. It feels somehow symbolic as we are moving into a new season. The old has gone; the new has come. For the Israelites, God told them that He would bless them with an abundance of all good things if they would love him and serve him. However, we are under grace, not the law. As His sons and daughters, we have God's favour, and can live out of an overflow of the grace and joy He puts in our hearts. It is far more than an increase in corn, wine, and oil that comes from striving to love God and follow His commands.
God's grace can be likened to the spring rains. Just as the rain cleanses and refreshes the physical world, God's grace cleanses and refreshes the soul. It is not about what I do for God, but about what He has done for us, by paying the price for our sin by His death on the cross.
"And God can make all grace abound to you, so that in all things at all times, having all that you need, you will abound in every good work." 2 Corinthians 9:8

So next time it is raining, why not stand in the rain and let it wash over you and replenish what is dry and parched and needs revitalising in your life. If you need some refreshing like the spring rains that continue to fall across my country, listen to this song called 'Rain' https://youtu.be/ruhfODmwfes and remember it was because of His grace that you have been made right with God.

Until next time, Leisa.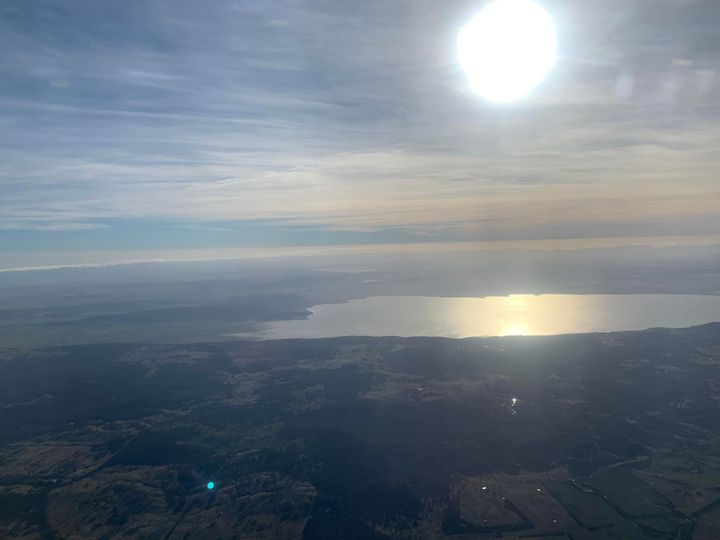 [/et_pb_column][/et_pb_row][/et_pb_
section]